EPCB responds to the "One Belt, One Road" policy and begins the Asian Half Moon Tour Exhibition in September.
Views:41 Author:Site Editor Publish Time: 2019-08-05 Origin:Site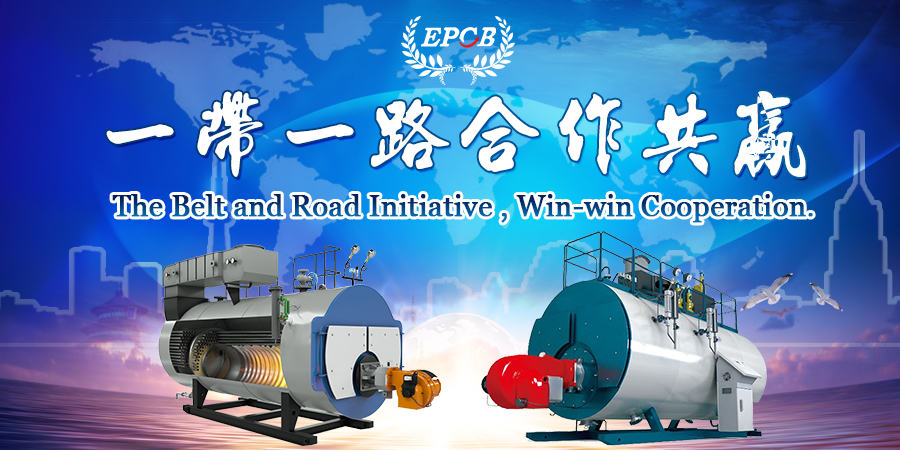 In order to follow the pace of the times and respond to the national "Belt and Road" policy, while promoting more energy-efficient, more economical and safer industrial boilers around the world, EPCB decided to hold a half-month tour exhibition in China's surrounding countries in the first half of September.
In order to let more customers know what kind of products are made in China and what kind of industrial boilers are the Chinese standards. In this tour exhibition, we will show you the exciting characteristics of industrial boilers produced by Chinese boiler manufacturer EPCB.
Firstly, the schedule of EPCB boiler in September is as follows:
The first stop is Pakistan (Pakistan Industrial Expo). Time is 9.2-9.4. In order to thank the friends who visited and consulted the scene, we prepared a beautiful accompanying gift. Of course, these are just small gifts. We hope that EPCB's industrial boiler system can save more costs for local enterprises.
In the second stop, EPCB will appear in Kazakhstan on time from 9.4 to 9.6 (KazBuild / WorldBuild Almaty 2019-26th Kazakhstan International Building & Interiors Exhibition), and will also bring detailed information and accompanying gifts of EPCB products. Kazakhstan is also one of the important exporte country of EPCB, and many local users are using our boilers. We sincerely hope that our products will bring more convenience to the users of Kazakhstan, help them, and make them more competitive in the industry.
The third stop, 9.4-9.7, EPCB will appear simultaneously in Bangladesh (20th Textech Bangladesh International Expo 2019). In order to better serve Bangladeshi users, we have an office in Dhaka, Bangladesh, to conduct regular visits to boiler users in Bangladesh and organize boiler training to help users better operate the boiler. If you have time in Bangladesh, you must go to our exhibition site to have a look.
EPCB is a Chinese boiler manufacturer engaged in the production and sale of industrial boilers for more than 35 years. Mainly engaged in the customization of boiler solutions and the sale of boiler systems, including coal-fired boiler systems, oil and gas-fired boiler systems , biomass-fired boiler systems, electric boiler systems, thermal oil boiler systems, boiler accessories and other related products.
EPCB shoulders the mission of "Do products are exclusive to you, making you and your enterprise more dynamic", and is constantly striving to become the "preferred supplier of the global industrial boiler system"! We regard "saving more fuel and manpower costs for customers" as the responsibility of EPCB boiler.
EPCB users now have more than 15,000 enterprises, covering more than 100 countries and regions in the world. They come from printing and dyeing, textile, clothing, food, beverage, municipal units and other industries! Because they have achieved the present EPCB boiler. We will continue to work hard and develop continuously to provide better products and services for the existing users of EPCB and the users who will cooperate with EPCB soon.