Structure Characteristics of EPCB Fixed Grate Biomass Steam Boiler
Views:16 Author:Site Editor Publish Time: 2019-07-05 Origin:Site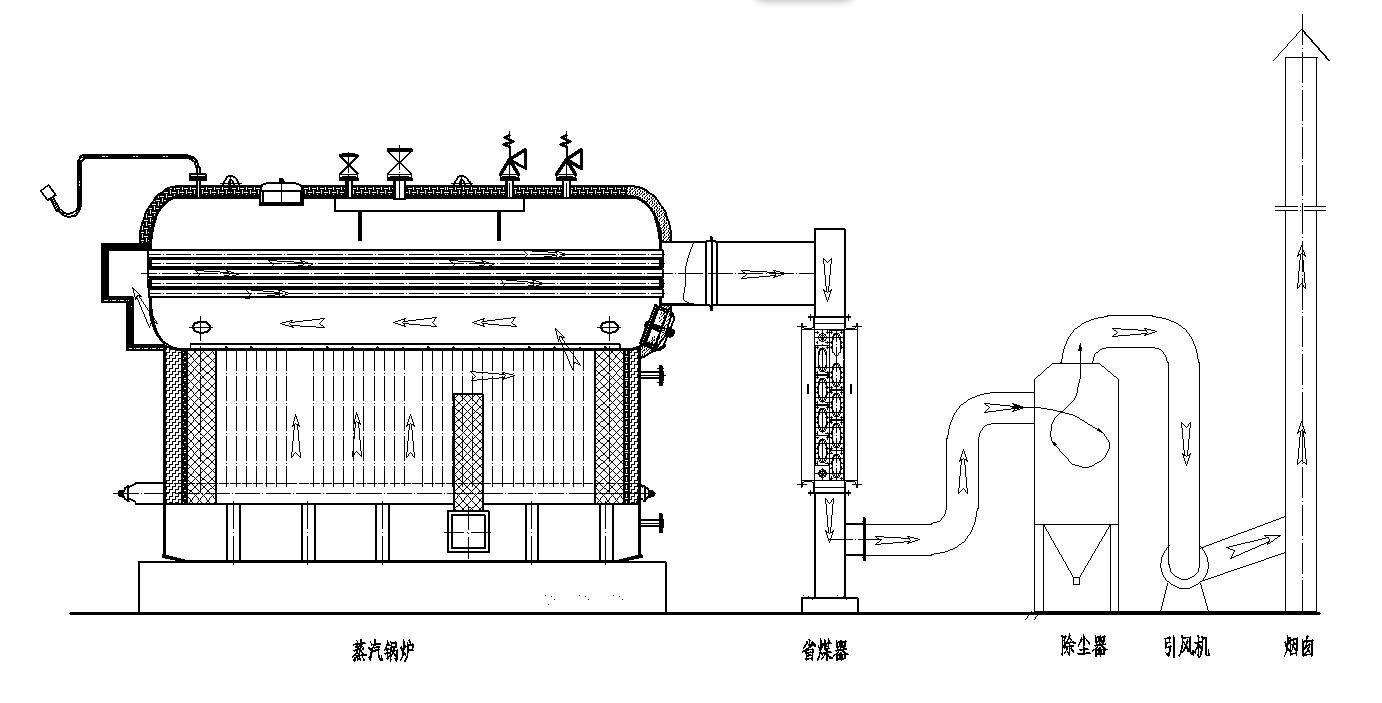 EPCB fixed grate biomass fired steam boiler is a water-fire tube wet-back shell type boiler with a longitudinal single drum, it has the good thermal expansion. The overall design of water-in-fire, sufficient heating area and reasonable structure layout are the guarantee of high efficiency operation of boilers. Large space combustion chamber with reasonable structure layout can transfer more heat into water, greatly improving the heat exchange capacity of fuel and steam.
The combustion equipment is fixed grate, which has stable structure, is not easy to damage, and has a wide range of fuel applications. The water wall on the left and right sides of the furnace is radiation heating surface, and the two wings of the furnace are convective heating surface.
The furnace adopts a new technology of integral casting of heat-resistant concrete, and the outer side of the main engine of the boiler is a three-dimensional protective plate shell. The boiler drum is composed of arch boiler plate and fire tube, which makes the pot drum change from quasi-rigid body to quasi-elastic body. The stress was reduced by eliminating the tension brace in a tube plate area, which solved the problem of tube plate crack.
Rising pipes are arranged at the bottom of the boiler, eliminating the dead water area at the bottom of the drum. The high temperature zone of the boiler drum has been well cooled to prevent the bulging of the lower part of the pot shell.
Threaded flue gas pipes with high heat transfer efficiency are adopted, which makes the boiler temperature rise and pressure rise quickly, and greatly improves the heat transfer coefficient and thermal efficiency. Because the threaded flue pipe makes the flue gas turbulent in the pipe, it is not easy to accumulate ash in the pipe and plays a self-cleaning role.
It has the advantages of compact structure, simple operation, high safety and saving the construction area of boiler room. The threaded flue pipe makes the flue gas do disturbance motion in the pipe, so it is not easy to accumulate ash in the pipe and plays the role of self-cleaning.